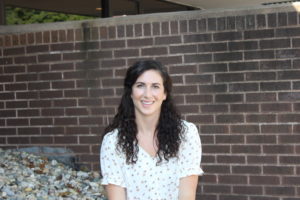 I believe growth is initiated in an empathic relationship and that you were never meant to walk alone through these struggles. My goal as a counselor is to connect deeply with my clients and provide a safe, supportive space where vulnerable things can be shared and growth and healing can occur. I am certain that growth and healing are possible for every human no matter the journey that has led you to me. I consider cultural context a significant part of our therapeutic work together and value your unique cultural context. I am best equipped and drawn to working with individuals battling anxiety and depression, emotional dysregulation, some personality disorders, familial conflict, life transitions, and interpersonal concerns.
After earning a B. A. in psychology and a B.A. in humanities I put my long-time experience as a competitive swimmer to use coaching children and teens before heading to graduate school. During my time as a coach, I came to know my love for helping adolescents cultivate motivation and connect with their resilience. Now, as a therapist, I feel honored to join resilient men, women, girls, and boys on their journey towards a more fulfilling life.
Although my work as a therapist brings me deep satisfaction, my ideal day includes getting lost on a hiking trail or dancing to many a good tune with my sweet husband, Dylan. We are both from a small town in Kansas but have found home with one another in a great City neighborhood.
If you are considering counseling, you can call 314.887.7706 or email me directly at alyssarudman@stl-ccc.org.