Healing takes great courage and I see each of my clients as deeply courageous individuals. I believe that we bear the wounds of others and of our fallen world in our hearts and they're manifest in our thoughts, our behavior, our relationships, and our style of relating. We have a profound capacity to hurt each other and also, a profound capacity to love. I want my clients to feel safe, seen, and enjoyed as they explore their story. I work with adolescents, individuals, and couples on a wide variety of issues including anxiety,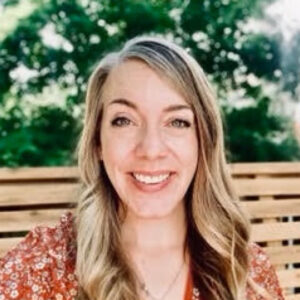 depression, family of origin issues, trauma, parenting, and identity. I am passionate about the flourishing of my clients and consider it an honor and privilege to walk with them towards healing, growth, and change.
I received a BS in elementary education from the University of Kansas. After working in ministry, education, and spending many years being a full-time mother to my now teenaged children, I received my Master of Arts in Counseling from Covenant Theological Seminary. Outside of the counseling room my time is spent cheering at volleyball games and band concerts and living life with my two children and husband.
You can reach me at andreahendrix@stl-ccc.org or 314.887.7706.
Supervised by Margaret Fay, LPC (License #2014032301)