Growing up as a teenager, I would say to myself, "I am depressed." Over time, I came to discover that loneliness, shame, and trauma were underneath what I kept calling depression. My involvement with Intervarsity Fellowship in Carbondale changed my life forever. It was there that I learned the importance of relationships as I struggled to allow myself to be known and loved. Eventually, I came to understand that a good, healthy relationship is worth the cost of allowing myself to be vulnerable and exposed. This new insight led me to pursue a career in counseling. Before starting my Master's degree at Covenant Seminary, I worked as a youth care specialist at a group home where I learned to connect with teenagers struggling with sexual addiction,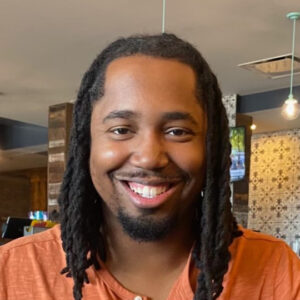 depression, anxiety, anger, and trauma. During my time at Covenant Seminary, I worked for another group home, connecting with residents with autism spectrum disorders. After graduating from Covenant with a Master of Arts in Counseling, I worked for St.Patrick Center in downtown St. Louis, where I worked with clients suffering from homelessness, addiction, bipolar disorder, borderline personality disorder, major depression, and schizophrenia. I am willing to work with both adults and teenagers, and my philosophy of counseling is to create a safe environment where people can feel accepted and explore the issues that are leading them to counseling.
If you are considering counseling, you can call 314.887.7706 or email me directly at anthonypickens@stl-ccc.org.
License # 2021027875