Something as easy as typing in "find a therapist" can actually be a very daunting process once you hit "search". Isn't that much of life, though–that what is seemingly simple can, in fact, feel extremely difficult? If you've become immobile because your reality is too heavy to carry alone, or you've tried every avenue and it's just been unsuccessful time and time again, seeing the right therapist could be the gateway to your new happiness.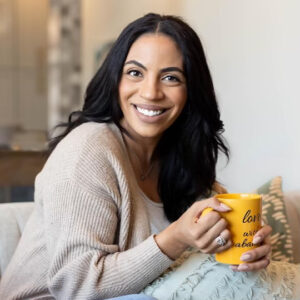 God has without a doubt had His hand in my career path every single step of the way, and my hope is that through my calling as a therapist, we can work together to achieve your goals.
I have a mixed approach to therapy and have walked alongside those dealing with anxiety, depression, relationship concerns, OCD, singleness, career growth or change, college and career readiness, and family roles.
So you know who you're sitting in a room with, in 2016 I became a school counselor and have worked with many adolescents dealing with behavioral and psychological concerns. In 2023, I decided with God's unending help to dive full-time into the clinical side of therapy because He put it on my heart to do so and has so clearly shown me it's the current plan He has for my life.
I have my B.A. in Communications from John Carroll University, an M.A. in School Counseling from Lindenwood University, and an Educational Doctoral Degree in Teacher Leadership from Maryville University in St. Louis. I'm a mom of two girls, a wife, and a Christian, with an open and non-judgmental approach to meeting you exactly where you're at, for exactly who you are, and for whom you're aiming to be.
If you are considering counseling, you can call 314.887.7706 or email me directly at clairewelton@stl-ccc.org.
Supervised by Jeanette Brown, MAC, LPC (License #2007008822)