Debbie grew up in the richly diverse community of University City, where ethnic and racial variations have always been a welcome presence. Gaining some insight into the purpose of God's plan for her life, she realized that these life expenses have enabled her to connect with individuals from a wide variety of backgrounds.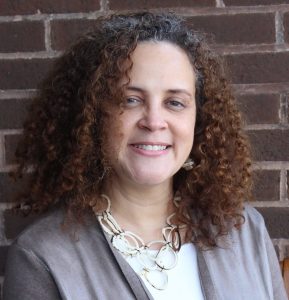 Debbie has known what it's like to feel like an outsider always looking in, but through God's grace and her own work toward wellness and discovery of true identity, she has developed a unique ability to walk alongside others who are experiencing the pain that occurs as a result of not perceiving their value and worth.
In the spring, she graduated from UMSL with  Masters of Education, Clinical Mental Health Counseling focus, and is a Nationally Certified Counselor. Her interests are in the areas of couples, individual, and group therapy.
Debbie met her husband at U. City high school and they have been married for 30 years.  She is enthusiastic about helping married couples thrive in their relationships. With over 20 years' experience as a healthcare provider of individuals with chronic and terminal disease, she is passionate about walking alongside those in grief, depression, and anxiety.
Debbie is seeing clients in South City, West County, and soon at Grace and Peace Fellowship in University City. Click here to visit her page.