My path to being a cou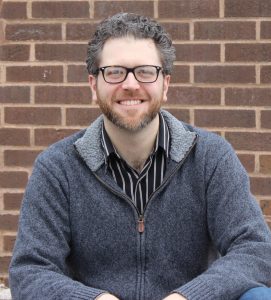 nselor has been filled with unexpected turns and God's upheaval of my plans. Born and raised in St. Louis, I attended a local Christian high school before studying science and music at Washington University. During this time, I became disenfranchised with the church and walked away from my faith during a period of significant depression. Out of this period of searching and the fruitful work with a local counselor, I felt drawn to pursue an unexpected interest in counseling.
After getting a Master's degree in Counseling from Lindenwood University, I took the first job offered me working with heroin and opiate addicts at a local clinic. Though I did not realize it at the time, this job both began a career working with people struggling with addiction and exposed my own addictions. I have had the privilege and challenge to walk alongside individuals and families working to initiate the road to recovery that is so often littered with significant loss and conflict. My passions also include work with young adults, with people struggling through anxiety, depression, and mood concerns, and with men experiencing sexual brokenness.  I also work with spouses and parents who are wrestling through the toll they have experienced from the addiction or mental illness of a family member. My desire is to help renew the heart and mind in the context of a gospel-centered therapy relationship. With all of these, I feel that no depth of struggle or ugliness of addiction can disqualify one from receiving grace.
I see clients at CrossRoads after most recently working at a local psychiatric hospital where I facilitated group therapy programs for both addiction and mental health recovery. My wife and I live with our three kids in the city where we hope to be a part of God's ongoing reconciling work in St. Louis. We attend a church locally where we have had the opportunity to co-lead a house church community that has been a rich blessing.
If you are considering counseling, you can call 314.887.7706 or email me directly at davidkoch@stl-ccc.org.
License #2007012314