Deborah Bennett, M.Ed, LPC, NCC
I grew up in the diverse community of University City, where the beauty of ethnic and racial differences were instrumental in shaping my upbringing. I have been blessed with an ability to relate to and connect with people across many cultural, educational and socioeconomic lines as part of living out God's purpose and calling for my life.
Through my own journey to discover identity, a compassion emerged within for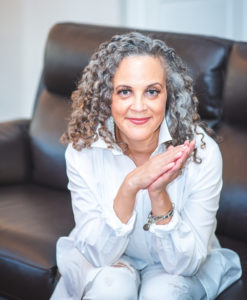 those who have experienced deeply distressing and painful experiences through being marginalized or excluded, and I've found that an identity in Christ is inherently rich with worth and value. Being able to help people discover their own unique significance makes me happy and I am effective in creating safe and supportive spaces for my clients to grieve loss and painful traumatic experiences, explore meaning, reflect on personal values, identify strengths and gain vision!
I have been married to my husband for 30+ years and we have 3 wonderful adult children and adorable grandchildren. I have also had a lifelong career of caring for people in moments of pain and crisis in the field of healthcare.  I believe these elements of my life journey has allowed me to experientially grasp the complexities of life such as love, family, celebrations, disappointments, wins, losses, and even caring for and grieving the death of aging parents and loved ones.
My desire to help individuals arrive at a place of spiritual, emotional and relational healing and wellness motivated me to pursue and earn a Masters of Education through a CACREP Counseling Education program. I absolutely love working with women, couples, teens transitioning into early adulthood, people of color, those wrestling with issues of racial identity, and those suffering from grief, depression, anxiety, and traumatic experiences.
License #2018011484