We live in a world where many things are not as they were meant to be and a great deal of that begins in relationships.  We were designed for the connection that comes from relationships and it is safe loving connections that enable us to have a healthy sense of self, a compassionate view of others, and a humble view of God.  In a perfect world, all relationships would work that way but the world isn't perfect.  Despite this, I believe that God is inviting us to see beauty and experience freedom no matter our circumstances.  Given the choice we would avoid pain and suffering but I believe that there are treasures hidden in even life's darkest seasons.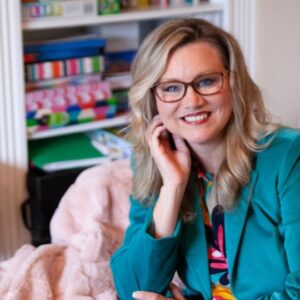 As a former science teacher, business owner, and community leader, I bring a broad spectrum of experiences to the counseling room.  I hold a Bachelor of Science in Communication with a concentration in psychology, a Master of Education with an emphasis in Curriculum and Instruction, and a Master of Arts in Counseling.  Since beginning my counseling career, I have sought additional training in the areas of medical neuroscience, EMDR, DBT, attachment and self-worth, generational trauma, and abuse recovery. My dad used to joke that I'd go to school forever if they'd let me because I love learning so much but my favorite learning is using an integrated approach with my clients helping them to look at life honestly, see truth, discover beauty, and experience freedom.
Bearing witness to the life of another is a great privilege.  Wherever you are in life, I would love to walk with you as you learn to see yourself as God sees you.
If you are considering counseling, you can call 314.887.7706 or email me directly at dorindapeyton@stl-ccc.org.