Elizabeth Ranheim, MAC, PLPC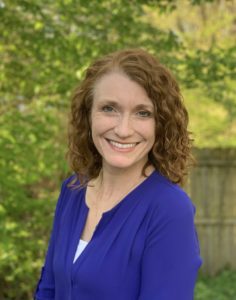 Over the last 20 years, I have walked alongside women in many stages of life, sharing their joys and sorrows while providing care and counsel as both a member of our women's ministry team at Chesterfield Presbyterian Church and through previous years on staff with Reformed University Fellowship college ministry.  In these roles, and as a friend, I walked with women who have struggled with despair, anxiety, burnout, loss of children, and challenges within marriage. I have grieved with those who have lost loved ones to miscarriage, suicide, and tragedy. I have shared the tension with young mothers who feel the frustration of work/life balance, parenting, postpartum challenges, and desire to practice self-care. As I move in to counseling, I look forward to continuing this work. I am also excited to begin working with couples and have great compassion for parents of children with special needs. I see the beauty and hardship that often exists within these families.
In 2006, I graduated from Covenant Theological Seminary with my Master of Arts in Counseling. I have been married for 16 years and have the distinct privilege of parenting our four boys. It has been quite the adventure! I am on a constant learning curve living alongside them with their energy, interests, and individual needs. With their boyish enthusiasm, they invite me live life to the full! I can also be found sneaking away to be alone with a book and a cup of tea, or going on a run.
In my own life, whether as a mother, friend, or in my faith journey and daily trials I have been deeply encouraged when I allow myself to be known. Faith and vulnerability have been key. I believe wholeheartedly that when we face pain together and not alone, burdens become bearable. It would be an honor for me to know you as you process your story and flourish in your place in life.
If you are considering counseling, you can call 314.887.7706 or email me directly at elizabethranheim@stl-ccc.org.
Supervised by Ashley Watson, MAC, LPC, NCC (License #2004003787)