Erin Karandish, MAC, PLPC
As a young girl in rural Missouri, I spent a lot of time playing on hay bales, chasing chickens, and catching fireflies. When I stopped to read a book, I loved the Little Miss book series. One of my favorites was Little Miss Helpful – despite her catastrophic antics, I appreciated and identified with her desire to make life better for others.
Relational care has always been at the center of my personality, and this extended into my vocational life. Though my professional background is in medicine, I developed a passion to work with people in a new capacity through parallel work with social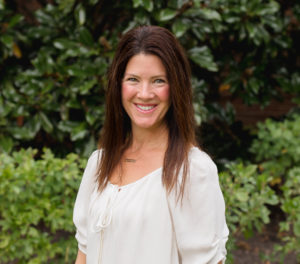 nonprofits. After several years of practice, I was called out of medicine and into counseling. I earned a Masters in Counseling from Covenant Theological Seminary in 2021 and am working toward licensure as a professional counselor. God has used my education, experience and relationships to help me better understand the pain people experience throughout life, to celebrate the unique complexity of each person, to acknowledge God's love displayed in relationship, to marvel at the breadth of grace and to hope in the Gospel of restoration.
I have a deep desire and conviction for people to be seen and known. I enjoy helping others make sense of their story, embrace their dignity, establish identity, increase emotional health, strengthen relationships, grow through adversity and gain hope. It's a great privilege for me to walk with people struggling with life's many challenges. I have particular interest in working with relational trauma and disconnectedness, experiences of abuse, emotional pain, sexuality, questions of worth and spiritual confusion. I am working to develop a person-centered, holistic, integrative, and interpersonal approach to counseling that is grounded in a safe and authentic relationship and embedded within a redemptive worldview.
My husband likes to say I'm comfortable with the deep end of the emotional pool! When I come up for air, I enjoy running, yoga, (easy-ish) crosswords, organizing, exploring new foods, dance parties, good walks, laughs with friends, and adventures with my husband and four small children. I'm always up for an engaging movie or long conversation on a comfy couch.
Supervised by Margaret Fay, LPC (License #2014032301)