Gina Birkemeier, MAC, LPC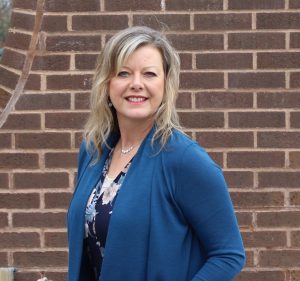 Although I have lived in other parts of the country, St. Louis has always been home in my heart. I am a mother of five and a grandmother of two. My passion for walking with people through challenging times was born out of my own journey through the realities of trauma, neglect and abuse. I understand first-hand the pain we experience through broken relationships as well as the pain from our own choices rooted in shame and fear. My path to becoming a professional counselor began with working in a variety of pastoral and lay counseling roles for over a decade, culminating in the pursuit of a counseling degree from Covenant Seminary.
Along that journey, I realized many things. One thing of great importance being the need to work with people in a holistic way, taking care to understand that physical, emotional, mental and spiritual well-being all work together. As a result I became certified as a PFT and was educated in fitness and nutrition to better help my clients. My education also led me to pursue a certificate in Advanced Counseling for Trauma from the Allender Center. Most recently, I accepted the privilege of being on the Leadership Team at the Faithful Brain Institute, which is devoted to helping people grasp the relationship between neuroscience, brain development tools and a faith rooted in Christ to achieve a more full life.
Whether you are facing relational difficulties, grief, intense challenges or simply processing through changes in your life, I believe health and healing come as much from constructing the truth about who we are and who God is as it comes from deconstructing the lies we've believed about ourselves that lead to sorrow and shame. It is both my belief and personal experience that we can achieve growth as well as healing on our journey. I will work with you at the pace you need to help achieve your goals and the healing and growth you desire.
You can reach me at 314.469.5522, extension 24
You can find the paperwork for your initial visit here.