Josiah Stanton, MAC, PLPC
I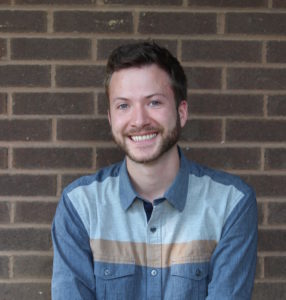 f you are reading this, you have probably gotten to the point where you are entertaining the idea of getting help, and I want to encourage you that no matter what doubts may be filling your head, healing is possible. No matter what the situation is and no matter how dark the circumstances feel, there is hope for you.
I received my Master of Arts in Counseling from Covenant Theological Seminary and my Bachelor of Arts in Psychology from Covenant College. Before I was a counselor, I taught international students at the University of Delaware and supervised children at the Early Learning Center there. Helping students through their pain and struggles convinced me to pursue counseling as a vocation. I'm passionate about people's stories, and I would be honored to be a part of yours as you pursue hope and healing in your own life, and in the lives of those close to you.
I love working with children, adolescents, college students, and adults. I've counseled clients around issues including anxiety, selective mutism, depression, disordered eating, addictions, trauma, and depression. I have extensive experience in cross-cultural settings and with people who have international backgrounds.
I believe that people are healed and grow in relationships, which is why I incorporate theories that include a focus on attachment, interpersonal process, emotionally focused therapy, and person-centered therapy. For children, I lean towards an Adlerian approach along with cognitive-behavioral interventions.
To schedule an appointment, you can reach me at 314.469.5522, extension 15.
Paperwork for your initial visit can be found here.
Supervised by Christi Brandenstein, MAC, LPC  (License# 2007008630)