Margaret Fay, MAC, LPC, NCC
My deepest desire is to help bring hope and healing to the wounds and struggles of others…just like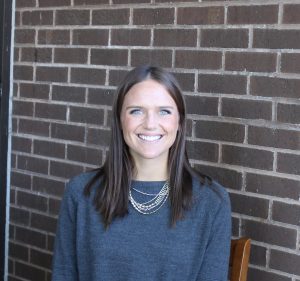 someone did for me.  I am thankful to be on staff at CrossRoads, where I have the opportunity to walk side by side with people through their tragedies and triumphs. I have journeyed with adolescents and teenagers through issues of anxiety, depression, and self-harm, working closely with their families to provide care and a safe place for healing. My experience also includes working with clients of all ages who have encountered abuse and betrayal in their important relationships and seek to reclaim dignity.  Additionally, I enjoy the role of being the on-site counselor at Heritage Classical Christian Academy, working with the wonderful community of students and families connected with the school.
Born and raised in St. Louis, I am a big fan of the Cardinals, Ted Drewes, and Forest Park. I attended the University of South Carolina where I received a bachelor's degree in Psychology.  I've worked at the Personality Psychology lab at Washington University, at a rehabilitation facility for women called Mercy Ministries, and in a family's home, where I was a nanny for seven children ages 6 to 16.  I received a Master of Arts in Counseling at Covenant Theological Seminary prior to joining CrossRoads.
No matter what your life looks like right now, it would be an honor to walk alongside you to discover the glimpses of glory that are in your story and, ultimately, in you.  
License #2014032301