Margaret Fay, MAC, LPC, NCC
My deepest passion is to help bring hope and healing to the wounds and struggles of others…just like someone did for me. I am thankful to be on staff at CrossRoads, where I have the opportunity to walk alongside individuals who are rediscovering their story. My desire is to facilitate healing of the past, develop self-awareness in the present, and a foster hope for the future.
I have journeyed with adolescents and teenagers through issues of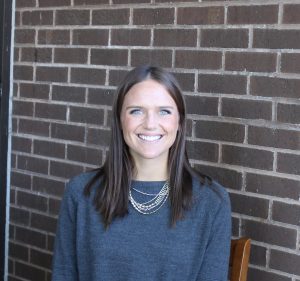 anxiety, depression, and self-harm, working closely with their families to provide care and a safe place for healing. My experience also includes working with clients of all ages who have encountered abuse and betrayal in their important relationships and seek to reclaim dignity and wholeness. I am a certified EMDR practitioner, which allows me to offer targeted healing to clients dealing with the aftermaths of trauma.
After completing my Masters in Counseling in 2014, I continue my love of learning and my passion of pursuing health as a whole person— body, mind and spirit. I have found that my clients have much to teach me about each of these areas and it is my joy to learn from these courageous individuals.
No matter what your life looks like right now, it would be an honor to walk alongside you to discover the glimpses of glory that are in your story and, ultimately, in you.  
License #2014032301