Marianne Burke, MAC, LPC, NCC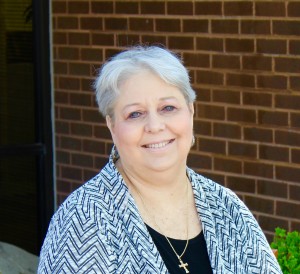 When people are facing crisis and confusion in their lives, it helps to be accepted and supported by a warm, caring professional with both depth and breadth of experience. I integrate professional training in education and counseling to offer adult clients a collaborative approach enabling them not only to discern the reasons for their problems, but also to develop effective, healthy coping and life skills to replace unhealthy ones.
Insight alone is not sufficient for change, and my training in EMDR, DBT, Conflict Resolution, and Emotion Focused Therapy offers clients practical and evidence-based methods to support their goals of having a meaningful life in which, despite their circumstances, they can be content and at peace, trusting in God's power to work all things for their ultimate good. Many of my clients have mood disorders such as anxiety, depression, and PTSD which benefit from both cognitive and emotional processing through a variety of approaches, including both individual, couples, family, and group counseling.
My life's journey has taken me from rural Texas to Europe and Africa, where I served in the Peace Corps and as a volunteer in mission, teaching missionary children.  Since 1986 I have lived in St. Louis and had the joy and challenge of raising two children who are now approaching their 30's. I can personally relate to clients who struggle with divorce, family conflicts, trauma, abuse, and difficult life transitions, and I consider it a privilege to journey alongside on the path to healing and hope.
To schedule an appointment, you can reach me at 314.469.5522, extension 22.
You can find the paperwork you need for your initial visit here.
License #2007037100