Jeremy Ruckstaetter, PhD, joins the CrossRoads team offering decades of experience and study to our practice.  Jeremy is a lifetime learner with a passion for music and a focus on caring for ministry leaders and their families.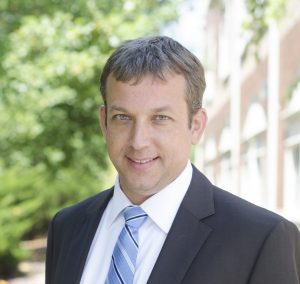 His therapy applies his extensive academic training and experience to couples and families, enriching relationships and fostering healing in a confidential setting.
His background includes serving as a church staff counselor in Virginia while he completed his PhD.  He has also worked with youth as a music instructor and school counselor.
Jeremy received his Ph.D. in Counselor Education and Supervision from Regent University and graduated with both his M.Div. and MAC from Covenant Seminary.
Beyond CrossRoads, Jeremy is an Assistant Professor of Counseling Education at Missouri Baptist University.  In his free time, he enjoys running like the wind.