Michelle Turner, MAC, PLPC
Service to others has always been an essential part of my life. I believe that is a powerful pathway to personal growth and lasting happiness. I knew that when I grew up I would definitely work in the helping field. I started my educational journey at Harris-Stowe State University where I received my Bachelor of Science Degree in elementary education.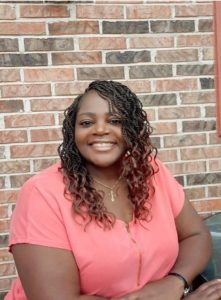 Shortly thereafter I received a Masters of Education Degree with a Special Reading certification from the University of Missouri-St. Louis. A few years later, I went on to receive my Masters of Arts Degree, school counseling from Lindenwood University. I am currently enrolled in Lindenwood University with hopes of completing my coursework for professional counseling with a clinical mental health emphasis. I have spent the last 26 years working in the field of education. I was a classroom teacher, a reading specialist, and I am currently an elementary school counselor. I have been a counselor for 14 years and I absolutely love it! My goal is to transition into professional counseling in the next few years where I can reach a broader population and continue to serve my community by providing a service that is essential to one's overall wellbeing, sense of purpose, and mental health.
I have a wonderful husband and two stepchildren who are amazing. My "bonus" children have really been a blessing! My hobbies include traveling, home decor, reading, exercising, and volunteering. I also love spending time with my family and friends and working with the youth at my church. I have always enjoyed talking and working with people and my goal in counseling others is to help them be excited about their own personal growth journey and come to a place of emotional and spiritual fulfillment.
If you are considering counseling, you can call 314.887.7706 or email me directly at michelleturner@stl-ccc.org.
Supervised by Jeanette Brown, MAC, LPC (License #2007008822)