Nicole Sutphen, MAC, PLPC
When I look back on my story, I see God's hand all over it. My very tall, white parents received the comment, "very lucky" from a stranger in China as she pointed towards me during my adoption. I not only feel lucky, but also incredibly blessed to be a member of the family that I have been given. I am often playfully teased by my family that I am the sensitive, over-analytical, or "nice" one in the crossfire of big, sarcastic personalities.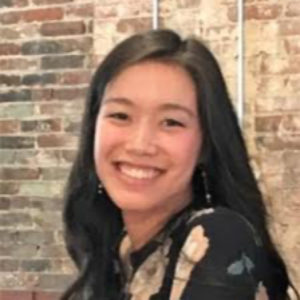 We are opposites in appearance and characteristics, but we belong to one another. Over the years, I have come to truly love the way God has created me and the differences that I have to bring to the table. I believe that I was made to be a counselor, as I love to connect, encourage, and challenge people to become more oriented with themselves, others, and our Creator.
Because of my adoption and my brothers' who had a much harder transition, I am passionate about coming alongside those who have been affected by any related experiences. This includes the trauma of abuse or neglect, and emotional, social, or attachment issues. Experts say the first five years of life are pivotal in shaping an individual and their capacity to relate to others, which is why I feel led to work with children and parents who are struggling in these areas. However, there is also hope and potential for healing even the darkest of circumstances. Another area I delight in is working with female adolescents or adults desiring sexual integrity during any stage (singleness, dating/engagement, marriage, divorce, or widowhood). This might relate to issues with anxiety, depression, grief, sexuality, shame/guilt, abandonment, violence/abuse. When working with me, you can expect compassion, empathy, honesty, and for me to hold you accountable to whatever change you wish to see in your life.
You are more loved, understood, and accepted than imaginable and it would be my honor to hear your story and help you find belonging wherever you are at.
I am also recently married to a wonderful man, Eddie. I hope to become a mother and licensed professional counselor soon.
If you are considering counseling, you can call 314-498-0186 or email me directly at nikkimcnair@stl-ccc.org.
Supervised by Christi Brandenstein, MAC, LPC  (License# 2007008630)