Patty Roosevelt, MAC, LPC, NCC, LCPC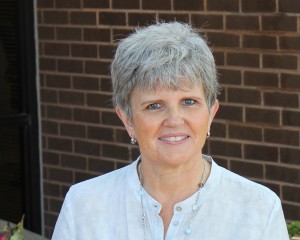 For seven years I taught very "special" children.  Through this experience I learned that every life has great value and has strengths on which to build.  I am familiar with physical pain, loss of many kinds, the lasting effects of family dysfunction, and the frustration of living with my own brokenness and with that of those I love.  For several years I taught young children in both mainstream and special education classrooms in southern Illinois schools, and I have served in a variety of ministries.  At this time I serve in Open Arms, a special needs ministry in my church, as a director for GRACE Adoption, a new not-for-profit created to help meet the emotional and spiritual needs of the elderly in Monroe County, IL, and as co-facilitator for the Samaritan Group, a St. Louis group which supports those who live with the unique challenge of loving someone with mental illness.  My greatest passion, however, is counseling at CrossRoads Counseling.    I believe that my training at Covenant Theological Seminary, additional trainings in DBT and EMDR, and my particular life experiences have well equipped me to counsel children of all ability levels, individuals, and couples.
My husband, Jerry, and I live in a rural area south of Waterloo, IL, which keeps us in touch with our agricultural roots.   We continue to grow as individuals and as a couple as we relate to each other and to our family.   (We have five grandsons!)  Together we celebrate the growth of each family member, particularly any progress that we see in our young grandson who has a moderate/severe form of autism.
We surprised our kids a few years ago when we purchased a Harley.  We continue to surprise them as we occasionally zoom away (for short periods of time) leaving our two Cairn terriers and unfinished projects behind us to hit the open road and feel the wind in our faces.
I would be honored to join you on your road toward a life of stronger emotional health and increased flourishing.  I would be happy to meet with you at the West County or South City locations, or at Hope Christian Church, located on Rt. 3 south of Columbia, Illinois.
You can reach me at 314.469.5522, extension 39.
You can find the paperwork for your initial visit here.