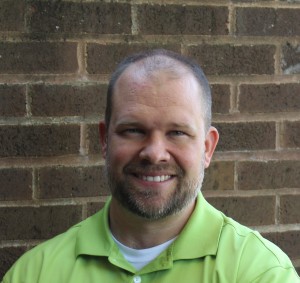 I was born in Pittsburgh, PA and grew up as a pastor's son. My family moved a number of times over the years and I was greatly impacted by a handful of mentors and youth leaders that really took the time to invest in me.  This allowed me to begin to explore both the glory and brokenness in my story.  After graduating from high school, I enlisted in the United States Marine Corps earning the rank of Sergeant.  During my time in the Reserves, I began attending Geneva College and graduated with a B.A. in Student Ministries.  Upon graduation I moved to St. Louis where I married a St. Louis girl. I began working as the Director of Middle School Ministries at Central Presbyterian Church for the next 8 years. I went on to graduate from Covenant Theological Seminary with a M.A. in Counseling and earned my full license as a LPC while working at CrossRoads Counseling Centers beginning in 2008.  Since 2013 I have also been working as a Bereavement Coordinator at Crossroads Hospice. This has really served to help me develop my skills in working with grief and loss and assisting people cope with and work through the issues that often arise in a family at the end of life.  I work with clients across a wide age range including youth and adolescents, assisting clients dealing with grief and loss, depression, ADHD and ADHD assessments, anxiety, marriage and family issues as well as other forms of intrapersonal difficulties.
You can reach me at 314.469.5522, extension 31.
You can find the paperwork you need to fill out initially here.
License #2011003561