I love hearing people's stories. I enjoy hearing about the struggles and triumphs that shape a person.
My goal as a counselor is to provide a safe space for people to share their stories and walk alongside them as they navigate difficulties in life. It has been a great privilege to provide this service to individuals struggling with a variety of issues including anxiety, depression, life adjustment, and grief. It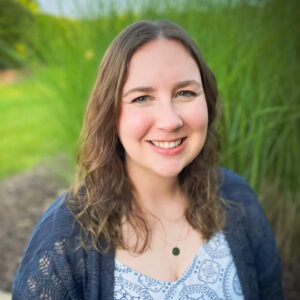 would be my honor to walk with you through your struggles.
After receiving a Bachelor's degree in Elementary Education from the University of Missouri, I started working with young children as a preschool teacher. Recently, I received my Master's degree in Professional Counseling from Lindenwood University and I am excited to have the opportunity to help people heal.
When I'm not teaching or counseling, I can be found hiking, spending time with people I love, and hanging out with my dog, Betty White.
If you are considering counseling, you can call 314.887.7706 or email me directly at suziecalder@stl-ccc.org.
Supervised by Tracie Wallace, MAC, LPC, NCC (License #2012029763)