I see each client as a unique individual with strengths and abilities, with the potential for growth. I am honored to be able to walk alongside clients toward healing as I seek to "undo aloneness."
I have a passion for working with teens, college students, young adults, and adult women with particular interest in creative therapies.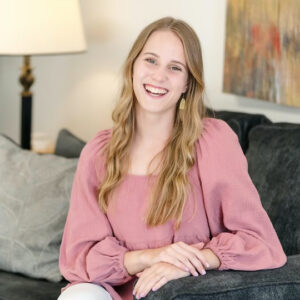 I hold a Master's of Social Work degree from Union University and am in the process of completing my supervision hours in order to obtain my licensure as a Licensed Clinical Social Worker (LCSW). I am trained in EMDR, which is most commonly used to treat trauma or other ongoing issues. In addition, I am trained in Ego State therapy.
I enjoy playing ultimate frisbee, traveling, puzzling, art, and spending time outdoors with my husband, Noah. We have recently moved from Tennessee with our cat named Cheeto and our dog named Bogey.
If you are considering counseling, you can call 314.887.7706 or email me directly at torigraves@stl-ccc.org.
Supervised by DeAnn Yount, LCSW (License #005599)