If I'm honest, I rarely even consider change until I'm driven to it, desperate. I may be alone in this, or maybe a similar desperation is what has brought you to check out counselor biographies on a website. It can feel like such a bother to need help at all and even worse to have to ask for it. And yet, what a good and brave thing to invest in your own healing.
If I can be of help to you in this, I would be glad to do so.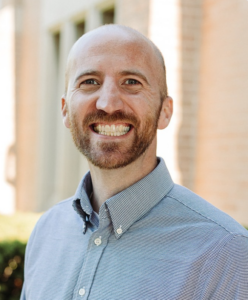 I am honored to sit with individuals as they wrestle through questions of meaning, purpose, and pain towards joy, hope, and more abundant life. I see it as my role as a counselor to collaborate with clients to help clarify thought patterns, recognize and honor emotions, and work to better navigate the systems which influence outlook and behavior, be they societal, familial, or cultural.
I believe that many psychological theories are applications of truth and as such am drawn to an eclectic therapeutic approach. Primarily I work from an Attachment and Family Systems perspective while implementing aspects of Person-Centered and Internal Family Systems Theories. In this, my desire is to see clients flourish as they learn to contend with anxiety, sexual brokenness, depression, spiritual hurt or confusion, past and current relational pain, grief, and abuse.
When I'm not counseling, I love to go rock climbing at local gyms, play games with friends, walk in the woods or around my neighborhood, and read (mostly fantasy books).
If you are considering counseling, you can call 314.887.7706 or email me directly at zachcarson@stl-ccc.org.
Supervised by Ashley Watson, MAC, LPC, NCC (License #2004003787)