Ashley Lare Watson, MAC, LPC, NCC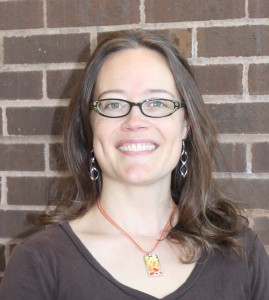 My passion for helping others has grown out of my own journey to find laughter and love in the midst of pain and brokenness. As a licensed professional counselor, I am honored to help others sort through their own stories and to see them emerge with freedom and confidence.
My clients tell stories that are unique in detail but common in heartbreak, borne of abuse, painful relationships, and misused sexuality. Often, my work is with couples—two individuals suffering betrayal, anger, hurt, and, despite it all, and often miraculously, a desire to connect. As an approved EMDR practitioner, I also have the distinct privilege of offering accelerated, healing therapy, particularly for clients experiencing the aftermath of trauma.
I moved to St. Louis in 2000 to pursue my Master of Arts in Counseling at Covenant Seminary. All these years later, I find myself loving this wild calling to journey with the brave men, women, and teens who walk through my office door. I also enjoy training other therapists and leading CrossRoads as Clinical Director. I'm passionate about doing good therapy, offering both genuine care and gentle challenge. I've never seen healing without both. When I'm not counseling, you might find me goofing off with my family, walking our sweet dog, or reading a book. Whatever I'm doing, I'm probably in my pajamas.
License #2004003787