My love to sit and listen to others share life stories started with peers in high school.  My own experience receiving counseling further convinced me of the benefits of therapy.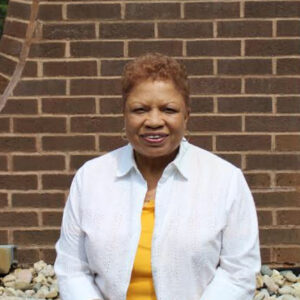 Those sessions helped me embrace my true identity and determine healthy ways to journey through life.  Little did I know then, that becoming a counselor would eventually become my profession.
My career track started in corporate and I was also an adjunct instructor at a local university.  After many years working in those settings, I felt led to follow my dream to become a professional counselor.  It has been a pleasure to serve others seeking counseling support for the past 13 years.  My preferred clients include individuals, couples, and families.  Some of my specialty counseling areas include anxiety, depression, marital, grief, trauma, identity, life transition, conflict resolution, healthy relationships, and women's issues.
By way of education, I earned a Master of Arts in Counseling from Covenant Theological Seminary.  Additionally, I have a Bachelor of Arts in Business Administration and a Master of Arts in Management both awarded from Webster University.
Personally, I am the mother of one daughter and grandmother of one grandson.  I am also a longtime member of my church and presently serve as a Sunday School teacher, Prison Ministry Leader, and Trustee Board President.  As you would guess, I love meeting people and listening to stories from diverse backgrounds.  Given the opportunity, my aim would be to respectfully assist you with confronting your concerns and discovering options that address them.
License #2007008822