Josiah Stanton, MAC, LPC, NCC
If you are reading this, you have probably gotten to the point where you are entertaining the idea of getting help, and I want to encourage you that no matter what doubts may be filling your head, it's worth it. That first step of asking for help is often the hardest. It was for me, and looking back, I'm so glad I did. I'm passionate about people's stories, and I would be honored to be a part of yours as you pursue hope and healing in your own life, and in the lives of those close to you.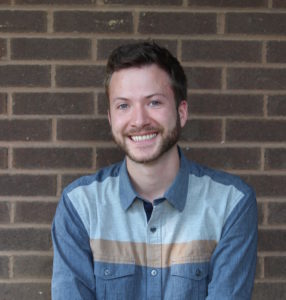 My counseling career began after I received my Master of Arts in Counseling from Covenant Theological Seminary in 2019. After that, I was hired by Crossroads where I work with adolescents, adults and missionaries. Having grown up in Ukraine, Spain and Bulgaria as a missionary kid, I can appreciate the complex dynamics that come up working in cross-cultural settings. I see people with a variety of mental health problems and relationship issues, and have special interests in emotion regulation, loneliness, gender dysphoria and personality disorders. I've worked with clients around a variety of concerns including anxiety, depression, autism, grief and loss, trauma, loneliness, culture shock and life transitions.
My hope for all my clients, regardless of what problems brought them into my office, is that they leave with a better sense of who they are, what they want and where they want to go. I look forward to meeting you.
Please feel free to reach out with any initial questions you may have.
License #2019043836