Tracie Wallace, MAC, LPC, NCC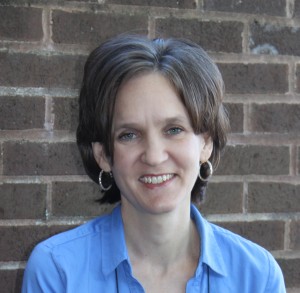 Education and Counseling Experiences
Bachelor of Arts in Language Education, Texas Christian University, 1996
Master of Arts in Theological Studies, Dallas Seminary, 2004
Leadership Evaluation and Development Coach, 2010-present
Master of Arts in Counseling, Covenant Seminary, 2012
Nationally Certified Counselor, 2016 to present.
Counseling Interests and Specialties
Anxiety, Past Abuse and Trauma, Marriage Issues and Pre-Marital Counseling, Family Dynamics, Relational and Emotional Stress, Healthy Attachment with Children, Pregnancy and Infant Loss, Grief, Cross-Cultural Clients, Spiritual Formation and Concerns, Non-local clients by Skype
What might counseling look like?
You are welcome in my office. You are welcome to tell your stories, or fight for your marriage, or grieve your losses, or wrestle for hope, or explore your stuckness, or challenge yourself to move into scary places, or re-imagine the "real you," or simply learn to rest.  My hope is that this will be a space where you experience being known, received, and not ashamed.   My personal experiences with counseling have invited me to these things.
About me
My family is a transplant to St. Louis in 2010, having spent most of my previous adult life in Asia.  Although it seems outrageous to admit, I had no knowledge of the Cardinals before this time.  I have since repented.  I am a seeker and learner. A wife and mother.  An aspiring writer and artist.  A lover of children's literature, red maple leaves, and homemade guacamole.  A follower of Jesus and a fellow traveler on the path of life.
You can find the paperwork for your initial visit here.
I can be reached at 314.469.5522, extension 20.
License #2012029763