Tracie Wallace, MAC, LPC, NCC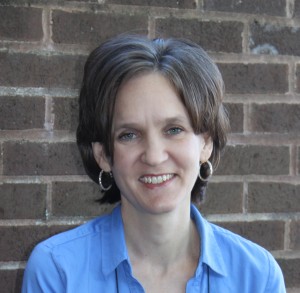 What are your Education and Credentials? 
BA in Language Studies Education, Texas Christian University, 1996
MA in Theological Studies, Dallas Seminary, 2004
MA in Counseling, Covenant Seminary, 2012
Leadership Evaluation and Development Coach, 2010-2015
Licensed Professional Counselor, 2014 to present
Nationally Certified Counselor, 2016 to present
What are your Specialties and Approaches? 
I work with adults who struggle with:
Anxiety, Trauma recovery, Family of origin and current family difficulties, Emotional awareness and regulation, Relationship patterns, Marriage challenges, Parenting concerns and development of secure attachment with children, Pregnancy and child loss, Grief, Life transitions, Living cross-culturally, Spiritual formation.
I seek to engage the whole person: mind, emotion, body, and spirit.  I apply principles from the following therapeutic modalities: Attachment, Family Systems, Internal Family Systems, Interpersonal Neurobiology, Somatic Interventions, Psycho-education, EMDR, and the Enneagram.
I am in network with Anthem, Blue Cross/Blue Shield, Aetna, United Health Care, and UMR insurances. Please check with your carrier to confirm coverage.
What might Therapy with you be like?
You are welcome in my office. You are welcome to tell your stories, grieve your losses, wrestle for hope, explore your stuckness, challenge yourself to move into unknown places, re-imagine the "real you," integrate your "head" with your "heart," or simply learn to rest.  My hope is, this will be a space where you experience being known, received, and not ashamed, as we chart a path together toward the healing you long for.  My personal experiences with counseling have invited me to these things.  I truly do enjoy my work and am committed to continued learning in human suffering and healing.
Can you tell me a little bit about you? 
I am a transplant to St. Louis in 2010, having spent most of my earlier adult life in Asia working cross-culturally. At that time I began my professional journey toward counseling.  I have been married for 24 years and I have teenage daughters in high school and college. I am a learner and a question asker.  I'm re-discovering how to play.   I'm a lover of children's literature, red maple leaves, and homemade guacamole.  I'm a follower of Jesus and fellow traveler on the journey toward Life.
License #2012029763